William Augustus Murray Prior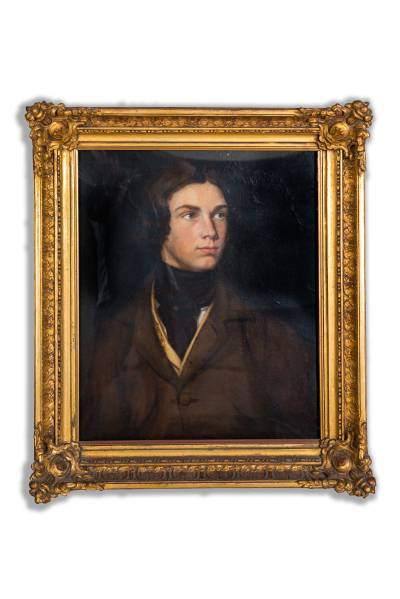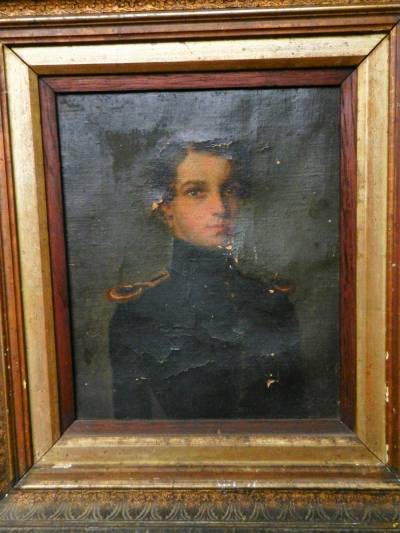 Two portraits of William M-P.
The first was identified as William by Minnie Violet (Vi) M-P.1) The second was believed to be a self-portrait by William, so the first may be too.2)

William was Thomas and Eliza Prior's younger son, a soldier and artist. He was born on 18 November 1821 at Bruges, then in the Netherlands, now in Belguim.3) He was baptised at Bray in Berkshire on 19 January 1825.4) His baptism as a three-year old is further confirmation that his parents were evangelical Anglicans. He appears to have been named after his uncle Augustus Skynner.5)

William became an ensign6) in the 59th (2nd Nottinghamshire) Regiment of Foot. As evidence from this time, we have: some loose blank pages, originally part of a book, with the inscription 'W.A. Murray Prior. 59th Regt."; The Kings Regulations and Orders for the Army, 1 June 1837, with the name in it of 'W A Murray Prior 59th Regt'7); and a 1842 account book with the name W.A. Murray-Prior, Ensign 59th Regiment, Jersey.8) 9)

William was also an artist who studied under Thomas Cooper.10) The following damaged unframed painting of herefords is in Cooper's style (see Cooper painting) so may be one of William's in imitation when he was learning. Alternatively, Jemima gave TLM-P at least one painting by Cooper, one with trees in it, which TLM-P described as having been bought by their father, so this painting maybe by Cooper himself.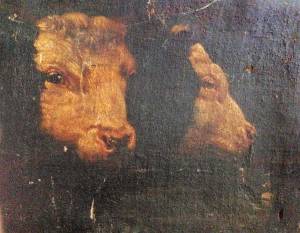 11)
William died at Portsmouth from a gunshot wound on 5 February 1844 – presumably an accident when training. He was buried in the Portsmouth Garrison Cemetery. When listing his family, his brother consistently TLM-P wrote that William died aged 22 years, 2 months and 18 days old – a precision which suggests profound grief.12) Five years later, TLM-P and his wife named their second son William Augustus: sadly this William soon died.13)


William's Art
William was also an artist. The seriousness with which he took his art is seen by a very large, thick, heavy album in which he collected his sketches and examples of art.14) There is also a smaller volume engraved 'Bruges 1841' containing lithographs of sketches of life in Bruges.15)

As noted, it is probable that William painted portraits of his sister and mother, as well as self-portrait/s. The following sketches are definitely or probably William's.16).This sketch has the faint signature W.M.P.(a dash at line level was then a full stop).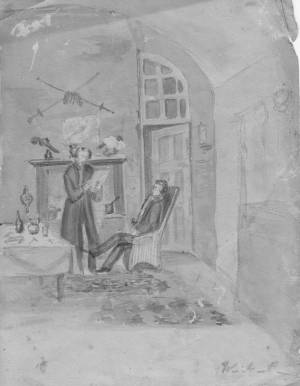 This second sketch is on the other side of the paper, so is presumably also by William, and of his army comrades.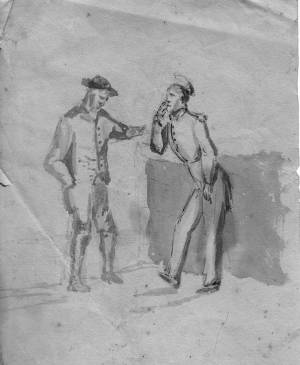 The third sketch has the faint date 1818 and is probably by William of an army comrade.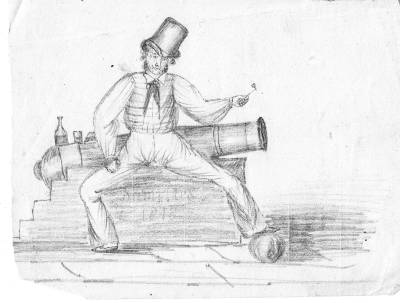 This badly deteriorated painting on wood was believed to be by William.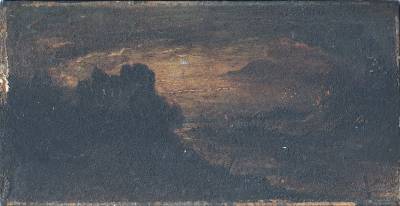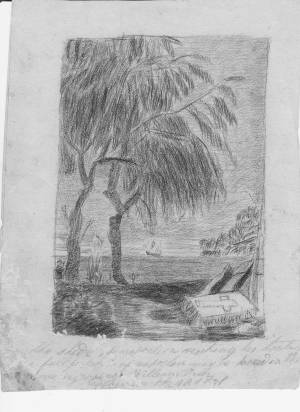 The writing below this sketch is unclear but has the name William Prior. The next sketches are on the reverse: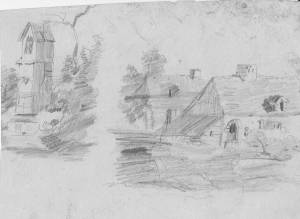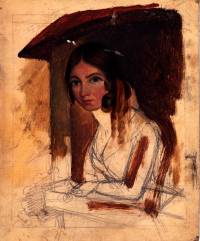 This unfinished sketch was from a collection most likely drawn by William M-P. Given the age of the woman and that it was kept by the family, it is perhaps one of his step-sisters, Jemima or Louisa.

In addition, in his will, TLM-P left his daughter Rosa Praed, a 'portrait of my Mother by W.A. M. Prior'17)
---