Family Burial Site, Toowong Cemetery, Brisbane
Photos of the family burial site at Toowong Cemetery in Brisbane, Portion 13 Section 72 (with Morres in section 75). T.A. & M.T. M-P ensured that the burial plot, which had fallen into disrepair, was renovated.

1)



The next two photos shows Matilda's memorial.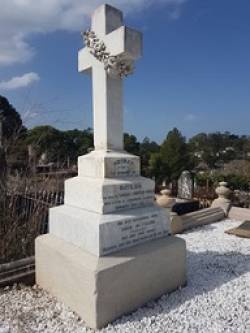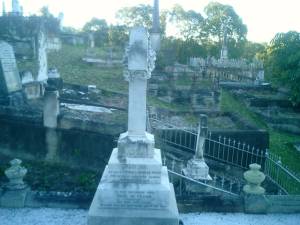 Grave inscriptions: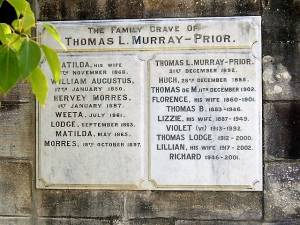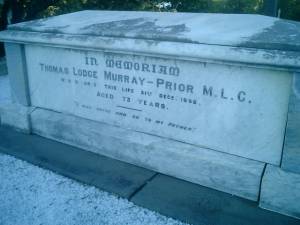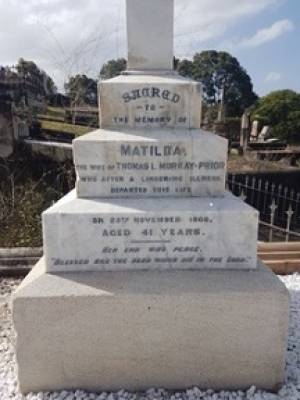 Florence and Thomas M-P's memorial at Toowong Cemetery, Brisbane. They were originally buried next to each other in a private garden at Maroon.2) In 1920 they were reburied in the family plot at Toowong Cemetery.3) Only remnants of the original headstones remained to be used in the restoration.4)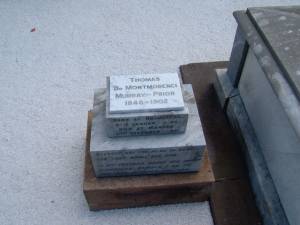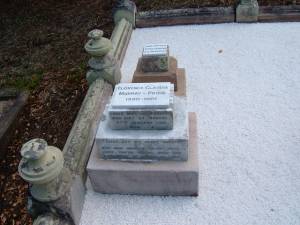 ---