More Photos of Vi M-P
All photos from T.A. & M.T. M-P. This first one is Vi with her brother Stan at the family property Maroon. Photos then were usually taken only on special occasions, hence they are in their good clothes.

The next is Vi with her dog Sniffy.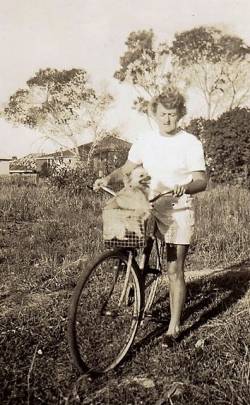 The following 2 photos are of Vi at her home Graceville: (1) in 1970 with great-nephews & dogs; (2) in her kitchen with her nephew Tom.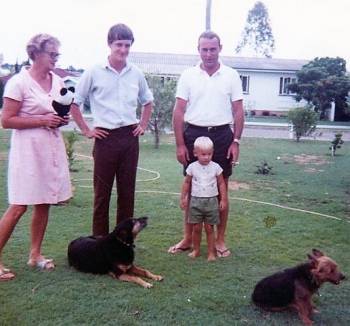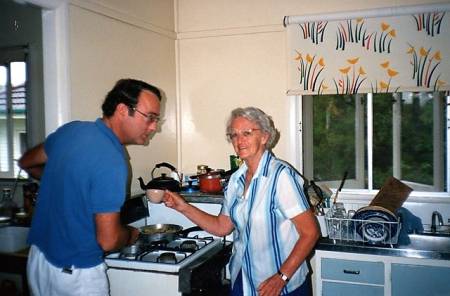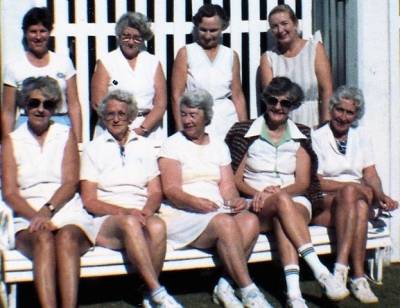 Vi (2nd from left front row) with her tennis group, 1985.
Vi with a grandchild of her beloved cousins the McClymonts.