Army gear
These photos are of a Mameluke sword and scabbard recently bought by T.A. M-P who then had them restored by Hayden Vesty. T.A. M-P understands that it is the only one of its type in Australia and hence as certain as you can get to being Thomas Murray-Prior's. Thomas B. M-P donated the family sword in 16 May 19341) to the United Service Institution of NSW (now Royal United Services Institute for Defence and Security Studies NSW). It apparently went 'missing' from the Institute not long afterwards.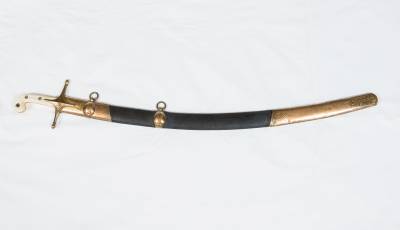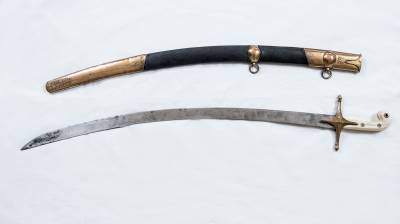 The below painting shows the heroic ideal of the Hussars, wielding a similar sword, in action during the Napoleonic Wars.



The below swords, in original condition with damaged scabbards, have been identified (from photographs) by expert Haydn Vesty.2)



A sword in its unrestored state with the maker's name on its side, indicating it was made in Paris. The grove down the side indicates that it meant business: it allows the blood to run down the sword. Expert restorer Haydn Vesty suggests it was made c.1812 and probably part of the victor's booty.

The sword after restoration work kindly carried out by Haydn Vesty.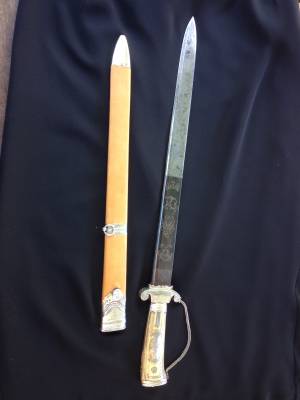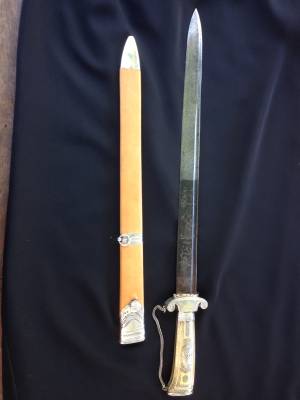 An interesting aspect to the sword's decoration, is that it has a (badly deteriorated) engraving of a woman's face on one side, and the (better preserved) back of a woman on the reverse side. The latter is shown in the next photo.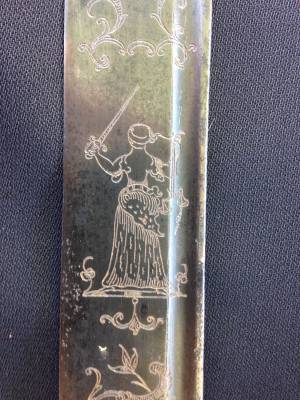 This sword is probably Thomas Prior's as, according to Haydn Vesty, it was made in the 1840s. He also states that the scabbard belongs to another sword.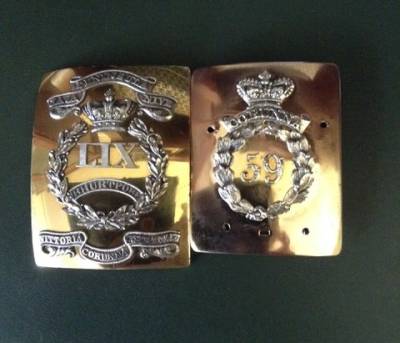 This photo is of Thomas Prior's shoulder belt plates from when he belonged to the 59th Regiment of Foot in the 1830s.3).

These photos try to do justice to Thomas Prior's ingeniously-made travelling kit.4)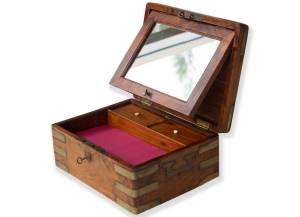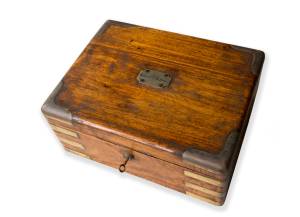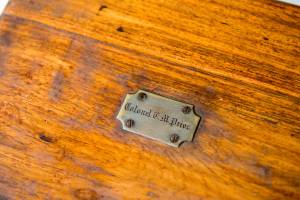 ---